EHD Excavator
Buckets
Concrete
Pulverizers
Grapples
Hydraulic
Hammers
Rakes
Stump Splitters
Ransome
LaBounty Wood Shear
Heavy Duty Brush Hog
VSS Stump Shear
Tree Shear
14"/20" Forestry Tree Shear
Stump Puller
Thumbs
Compaction
Wheels
Rippers
Forks
Shears
Universal Processors
Quick Couplers
Plate Compactors
Snow Pushers
Sticks & Booms

VSS 5500 Stump Shear



The VSS 5500 Stump Shear is ideal for splitting and downsizing stumps, logs, and other wood debris in preparation for grinding. This increases the efficiency of your grinder.

Splitting stumps before grinding alows you to remove rock and other damaging debris....this will increase the life of your grinder and reduce time-consuming maintenance.

The VSS 5500 Stump Shear can pull stumps, split stumps, or shear stumps still in the ground!
&nbsp&nbsp&nbsp&nbsp·&nbsp&nbsp Heavy duty - pull stumps from the ground with ease
&nbsp&nbsp&nbsp&nbsp·&nbsp&nbsp Dual-pivot design that splits stumps while they are still in the ground
&nbsp&nbsp&nbsp&nbsp·&nbsp&nbsp Dual action jaw allows better operator management and the 9'8" mouth opening can devour almost any stump
&nbsp&nbsp&nbsp&nbsp·&nbsp&nbsp Designed for excavators in the 55,000 to 100,000lb range
&nbsp&nbsp&nbsp&nbsp·&nbsp&nbsp Replaceable bushings at all pivot points for longer life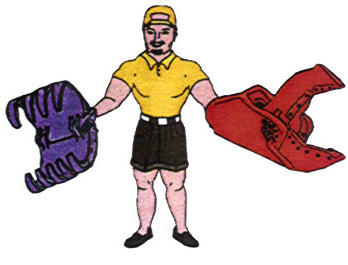 Ransome Equipment Sales, LLC
890 East Route 70, Marlton, NJ 08053
Toll Free Phone: 888-726-7863 Phone: 856-797-8100 Fax: 856-797-8108
E-mail:&nbsp&nbspsales@ransome-equip.com